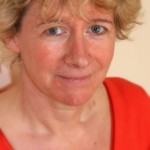 I initially started my involvement in working with people in a helping capacity as a Samaritan volunteer. I went on to train as a social worker and worked in local government in children and families work. I became a senior manager and gained management qualifications and an MSc in Leadership and Organisation of Public Services. In 2003, wanting more freedom to develop my ideas around working with change, I left employment to work independently. I developed my practice particularly around ideas of adaptive, emergent change, training in the approaches that underpin my work with groups and organisations today.
Working with people on a one-to-one basis also stayed close to my heart. I qualified as a coach and then went on to undertake a 3 year training as a counsellor. This involved a commitment to personal therapy, clinical practice and a full programme of experiential and theoretical learning. I became interested in the impact of trauma and started to specialise in this work, undertaking training in a range of trauma therapies, and gaining experience working for nearly five years in an agency counselling women survivors of sexual abuse and rape.
I have strong networks of fellow practitioners and collaborate on particular projects from time to time.
Call me on 07977 932066 or email liz@lizmartins.co.uk.