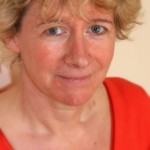 Here's some examples of what people have said about my facilitation work:
From ML, a Director within Children's Services
I had hoped that using Open Space would breathe new life into the stakeholders' event, but this hope was exceeded – it totally transformed the event in terms of content, participation, quality of discussions, energy and commitment. It has resulted in a 12 month programme of work in a particular area which has taken off at an incredible pace and engaged more and more stakeholders as well as attracting regional and national interest. I cannot recall anything arising from previous stakeholders' events that has developed so well and had such an impact upon people's thinking and practice. We look forward to working with you again.
From JB, CEO of a charity……
Thanks again for a brilliantly facilitated day, creative, sensitive, fun and a very positive contribution to the future of our organisation.
From CH, a manager within a local authority…..
I have attended a number of workshops – of different sizes and compositions and each with their own individuality – but all facilitated by Liz Martins. On each occasion I have been impressed with Liz's ability to encourage, inspire and therefore to engage participants in the creative and meaningful process of finding solutions to issues they care deeply about. Liz is a skilled and experienced facilitator and she has the ability to balance instinctive qualities with a high standard of professionalism and integrity. She is able to encourage energy and creativity yet manage and hold anxiety, thereby creating a safe and honest environment where participants can create and own solutions to shared and often complex problems. I would strongly recommend Liz Martins as a facilitator able to maximise the potential for change.
Call me on 07977 932066 or email liz@lizmartins.co.uk