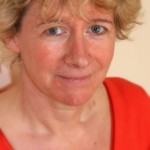 I am a qualified and accredited counsellor with training in a range of trauma therapies, and I specialise in working with people who have experienced traumatic events. This could be major events such as assault, sudden bereavement, rape, and accidents, or situations that continued over time, for example, childhood abuse, bullying or neglectful parenting.
My private practice, offering short and longer term work, is based in Batheaston, just outside Bath.
Further information about my counselling work is available at www.lizmartinscounselling.co.uk
Call me on 07977 932066 or email liz@lizmartins.co.uk.