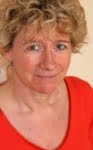 I work from the assumption that groups, organisations and communities hold a collective wisdom, that between them the people involved in a system know what is needed (even if they do not know they know it). I see my role as facilitator/host as being about connecting people to this knowing, to their imagination, creativity and intuition, so that fresh insights, ideas and actions can be co-created.
This is in contrast to a traditional 'outside expert' approach where a consultant or trainer brings in the knowledge. I support the system to surface and make use of its own deep wisdom, using processes based on theories of self-organisation, living systems and emergent change (see Approaches page for more information).
People are more likely to feel ownership of solutions, ideas and learning, having created them from within, rather than having them imposed or 'taught' from outside. All voices can be heard and participants, through their reflections, often experience a new sense of connection to each other and the whole. A focus on strengths, potential and 'what's possible?' can help to create energy and excitement for change.
Sometimes the purpose of my involvement is strategic planning; sometimes community or team development; sometimes exploring a 'stuck issue'; and sometimes 'training' on a particular theme, such as leadership. For some projects I work with colleagues in my professional network.
Previous projects include the Bristol Open Space Project, part of the European Year for Combating Poverty and Social Exclusion; service development days, management 'away days'; staff conferences; and facilitating large Open Space events on topics including 'worklessness'; 'safeguarding children', preventing suicide', 'promoting sexual health' and 'alcohol misuse'. I have also faciltated Open Space trainings in Bristol, Nottingham and Exeter.
Call me on 07977 932066 or email liz@lizmartins.co.uk.