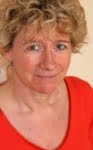 Hello, welcome to my website.
I work as a facilitator and host, designing processes and hosting groups of all sizes across the UK in the context of organisational or community development.
In addition, I have a private practice as a counsellor specialising in trauma (see www.lizmartinscounselling.co.uk).
The common ground is that I work with people individually or in groups about what really matters to them in their personal lives, communities or organisations, creating conditions for something new to emerge.
My work is inspired by a range of creative, collaborative approaches to personal and organisational change.  These include Open Space Technology, Internal Family Systems, Appreciative Inquiry, World Cafe, Constellations, and Circle. Approaches that hold possibilities for deep and sustainable change, and address issues and opportunities in ways that engage imagination, creativity and inner wisdom. The Approaches page will tell you more.
Please look around the site and contact me (07977 932066 or email liz@lizmartins.co.uk) if you would like to explore how we might work together.